Mounting Bars, Screws, Hex Keys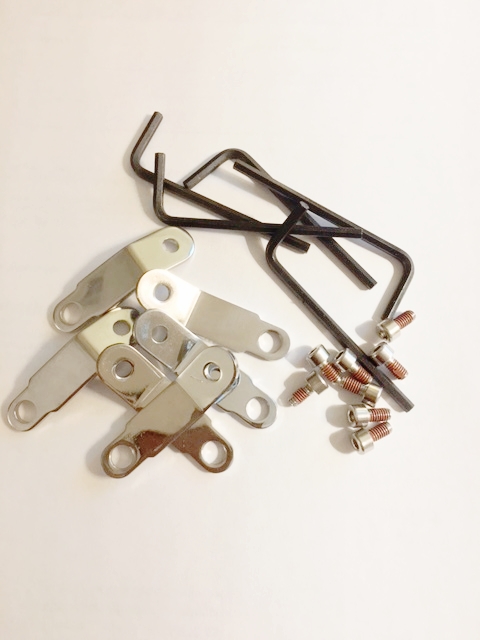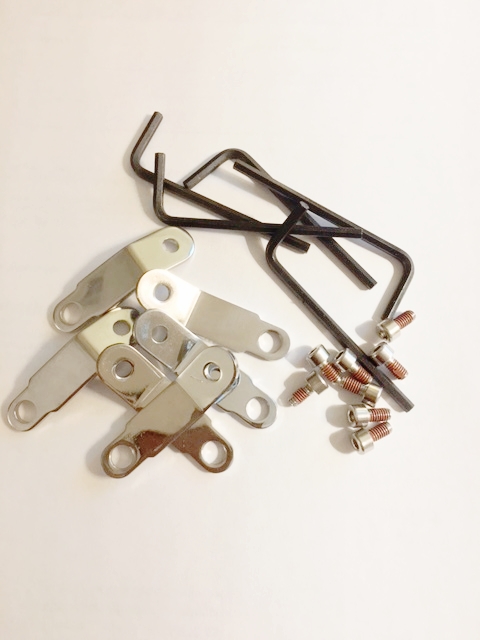 Mounting Bars, Screws, Hex Keys
Mounting Bars - $5 ea:
Lost, cracked or broken Mounting Bar? Here's an original replacement:
2" models are standard length on all models - ever.
1.25" short bars are available (brushed finish only) if you want to hide the bar more from sight. Short bars are double think for added strength. (Mounting bar comes with M4X8 sockethead screw and hex key)
Hex Key - $1.20 ea
For all M4 Socket Head Screws
M4 Rear Stem Replacement Screws - .90 ea: (with Lock-Patch per-installed)
M4x5 - for short stems like our EL models
M4x8 - Most Standard size we use - fits almost everything we make.
M4x14 - For use with our Handlebar mounts to make the reach
M4x25 - Rare use - special applications and long reaches
Square EL Case Screws $4.00
Pack of 3 screw + Hex Key (sorry end nuts not available)
Handlebar Mount (P-Clamp) Center Screw $1.20 ea