Superleggera (SL) Clocks and Thermometers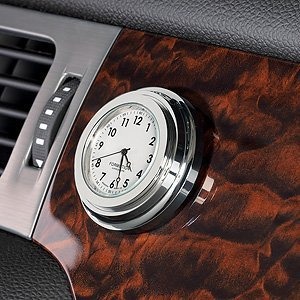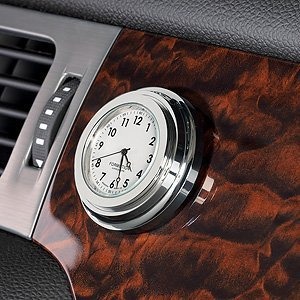 Superleggera (SL) Clocks and Thermometers
With muted logo elements and attention to fine details such as period pointers and raised lettering and numerals, Formotion has captured the past in wonderful detail. Available in black or white clocks and ambient temperature thermometers. These instruments will look simply stunning on any automobile (flat surface) from Alfa's to Sunbeams. Simple, elegant and easy to read - Superleggera! Includes 304 Stainless Steel mounting base and your choice of gauge. German Bi-Metal coil Thermometers available in F or C readings. Clocks use our Citizen 2035 movement for dependability and excellent accuracy for years to come. Easy change battery or time set. No need to remove the mounting base from the surface - just remove the clock.
NOTE: "Decorative" hands indicated by a small "O" elaboration on the gauge's pointers are a discontinued style and are only available - in limited quantities - for thermometers. Please note only current production "Straight Hands" (pointers) on clocks are available.
The Superleggera Motorsport Multi-Mount can be attached to most any surface in four unique ways: The simplest method is simply to peel-and stick using the cleverly recessed 3M waterproof tape. The 3M stick-on method (included) offers the fastest and easiest way to mount your Superleggera instrument and is semi-permanent. Hint: Our Velcro Disks are a great way to mount your SL too! Easy on and Easy off.