Round-Bar / Handlebar Mounts (P-Mounts)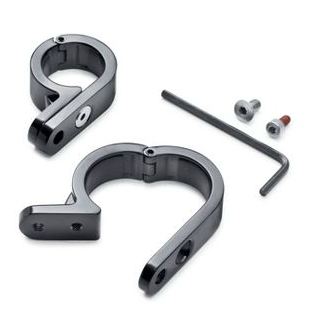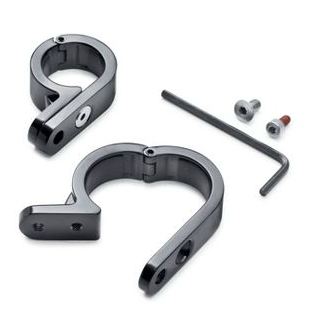 Round-Bar / Handlebar Mounts (P-Mounts)
Want your "Bolt-On" style gauges on your bars? These are the goodies for you. Simply open and close them around your 1" or 1.25" bars and mount your gauges to the "leg" - easy. They are available in stainless steel Chrome finish or Black IP finish with built-in rubber scuff pads. All necessary hardware included.
Get creative: We have customers all over the world that use these universal "P-Mounts" to mount all sorts of stuff - lights, GPS units, phone mounts, garage door openers on all types of vehicles and uses - .and the list goes on and on. If the item you have has a 1" or 1.25" round bar on it, these mounts are for you! Use your imagination.
Not Sure What Size You Need?
Place the tip of a string onto the handlebar and hold it in place with one hand. Wrap the string around the pipe until the string reaches the tip on the end of the string you are holding in place.
Mark the point where the string touches the tip with a marker.
Lay the string onto a ruler with the tip located at the "0" end of the ruler. Stretch the string out across the length of the ruler and then locate the mark on the string. Read the measurement on the ruler. This tells you the circumference of the pipe. For this example, let us say the measurement is 3.92 inches.
Divide your circumference measurement by pi, which is 3.14159. Given the example of a 3.92-inch circumference, the diameter of the pipe is 1.247 inches. In this example you would order the 1.25" P-Clamp.